You Found the CABAL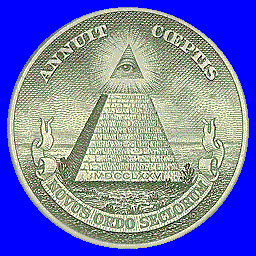 (or is it the other way around?)
Consortium of All Bay Area Linux
There is no CABAL.
Well, maybe there is. CABAL is a group of enthusiasts of the GNU/Linux operating system in the San Francisco Bay Area. We meet every 2nd Saturday from 4 pm to midnight at 1105 Altschul Avenue near Alameda de las Pulgas, Menlo Park.
We also are a shadowy force helping run InstallFests, both our own and those of other GNU/Linux & BSD user groups.
COVID-19 note: Like other LUGs, CABAL adopted online meeting during the pandemic. Since May 2021, however, we're doing a "hybrid" meeting: If vaccinated, you can join us in-person, with the live meeting interacting with the online one. See meeting announcement for details. Online LUGs worldwide are covered at BALUG.
Upcoming CABAL Intrigues:
For a full listing of upcoming Bay Area Linux Events, see BALE.
The Usual Suspects:
The CABAL's regulars meet 2nd Saturdays from 4 pm to midnight at 1105 Altschul Avenue near Gordon Avenue, Menlo Park. CABAL does frequent installations (alerting the install team being appreciated but not required), Q & A, discussion of applications and tools, and use of Deirdre & Rick's aDSL Internet connection and GNU/Linux servers.
"What's this all about, then?" (our FAQ).
Join CABAL's "conspire" mailing list, or participate in it in NNTP newsgroup format. (Send your IP address to server management, if you want access.)
Join the CABAL! Help us by bringing your GNU/Linux PCs, distribution CD-ROMs, expertise, ethernet cards, laplink cables . . . or just yourself and a sense of fun. (Optionally, you're welcome to write to installers@linuxmafia.com, to let us know you'll be there.)
Reminder: Please feel welcome to bring your machine to regular CABAL meeting/installfests for help installing (or fixing/improving) GNU/Linux on your computer.
Directions to 1105 Altschul Avenue, Menlo Park
(Note that Altschul Avenue is one-way towards Avy and Sand Hill Road, in our neighbourhood.)
By car: From I-280: Exit eastbound onto Sand Hill Road, going downhill 1.5 mile to turn left (logical north) at the first major intersection, onto Santa Cruz Avenue. After two long blocks at the first traffic light, bear left (still logical north) onto Alameda de las Pulgas. In four blocks (1/8 mile) you will cross Avy Avenue, which has a Chevron station and Starbuck's. Proceed two more blocks to turn left (logical west) onto Ashton Avenue, climbing up one block to turn left (logical south) onto Altschul Ave. 1105 Altschul is on the right, near the next cross-street (Gordon Ave.).
From US-101: Exit westbound onto Marsh Road, turning left (logical south) when Marsh Road ends after 1 mile, onto Middlefield Road. Go 1/2 mile, past Watkins Ave., Lane Place, Prior Lane, Encinal Ave. (note schoolyard), and Surrey Lane, to turn right (logical west) onto Glenwood Ave. In one mile, Glenwood crosses El Camino Real at a traffic light, becoming Valparaiso Ave.
Proceed 2 miles, one long block past the traffic light at Alameda de las Pulgas (fire station on the corner), to turn left (logical south) onto Altschul Ave. (That intersection lacks street signs, but you'll see "Sharon Hills Park" on the far-right corner.) Proceed four blocks (1/8 mile) to 1105 Altschul Ave., on your right near the corner of Gordon Avenue. (map)
By CalTrain: Exit at Menlo Park station, then walk 2 miles logical west along Santa Cruz Avenue. Alternatively, call Rick Moen at 650-283-7902, and he'll come pick you up. After 1.8 miles, you'll see a graveyard on the left. Just after that, Santa Cruz Avenue turns half-left (south): Ignore that turn, proceeding straight onto Avy Avenue. Proceed five blocks (crossing Alameda de las Pulgas) to turn right (logical north) onto Altschul Avenue. 1105 Altschul will be on your left at the end of the block. (map)
By bus: Unfortunately, SamTrans bus service to the area has been cut back (a/o 2022), and appears limited to the Route 286 Ringwood/Arlington - Monte Rosa/Eastridge line, while as Stanford University's free Marguerite shuttle bus route M (Menlo Line) is suspended for the time being. Both run weekdays only, and therefore are no use for these events. However, you can use SamTrans's weekend service down the El Camino Real corridor, and call Rick Moen at 650-283-7902 for pickup from downtown Menlo Park.
Secret CABAL Papers:
Material used to prepare for InstallFests is at http://linuxmafia.com/pub/linux/cabal/.
Cooperating Groups:
The CABAL is everywhere, including these fine organizations (but don't blame them for us):


---
Last modified: Thu Jul 7 21:19:11 PDT 2022

Rick Moen copyright © 1995-2022
bofh@linuxmafia.com

By the way . . .
Linux rules!