Launch 98
June 28, 1998
Cupertino, CA
SVLUG's very own Rocket Scientist, Ian Kluft, launches a rocket using two Windows '98 beta CDs (cut in half) as the four fins. Here, before the first launch, he explains how the nosecone and parachute are supposed to deploy.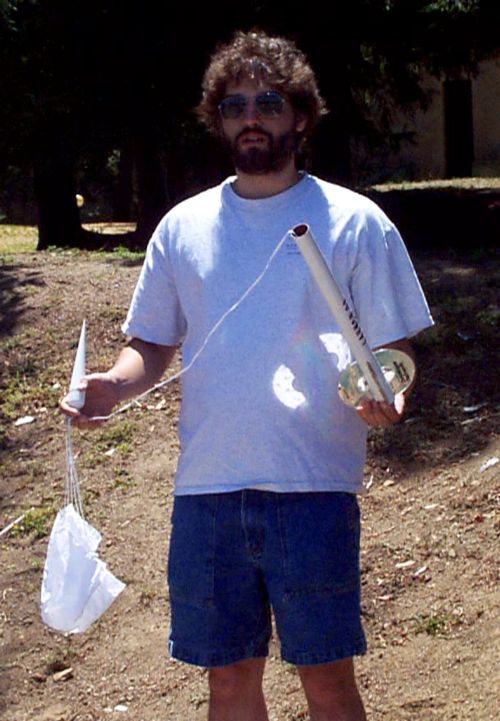 The chute is packed and the rocket is ready to go!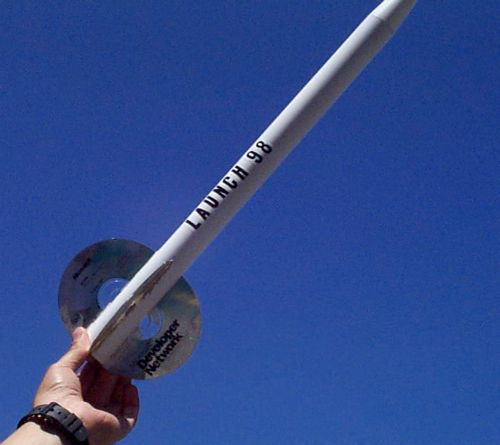 The rocket is inspected by the range safety officer. Would the inclusion of Win98 make the rocket considered unsafe to fly? We cross our fingers... the rocket passes inspection.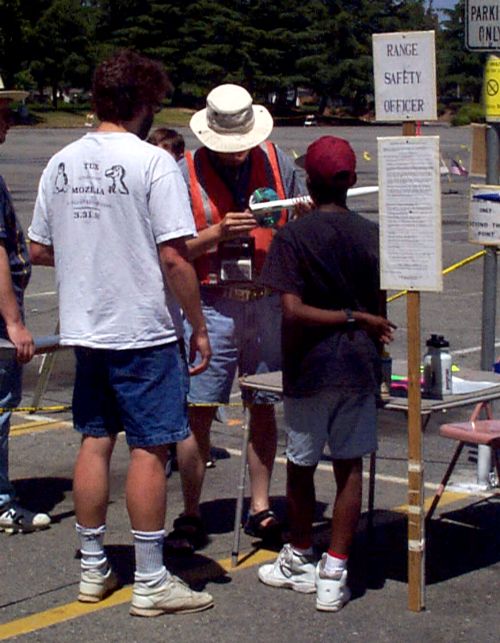 Many of the onlookers were wearing such tasteful attire as you see here.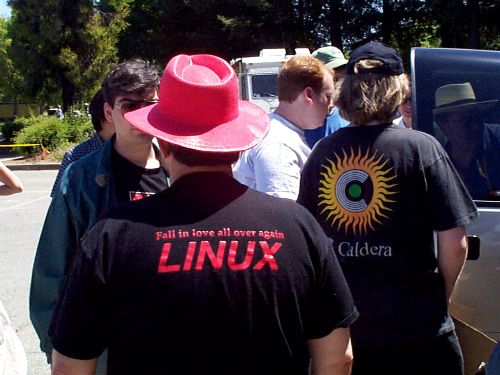 ---
Meanwhile, another Win98 rocket appeared unexpectedly. Patrick brought the "Internet Exploder 98" to test. Will it measure up to the Penguin standard?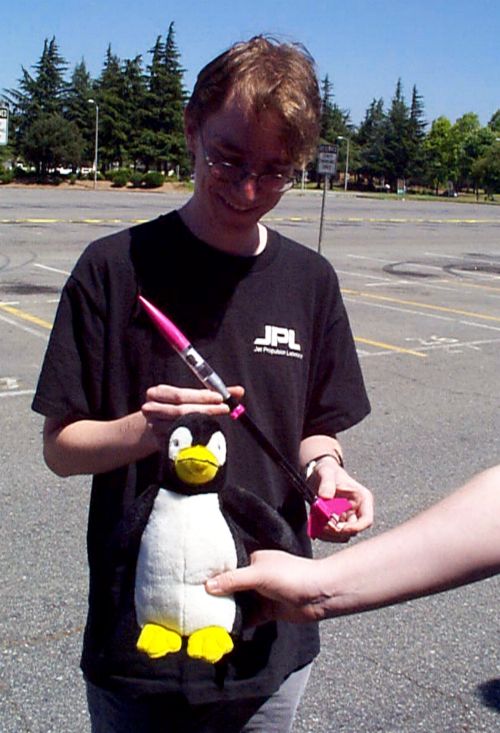 The Internet Exploder 98 carries a special passenger which some readers may recognize... yes, it's Bill the Borg!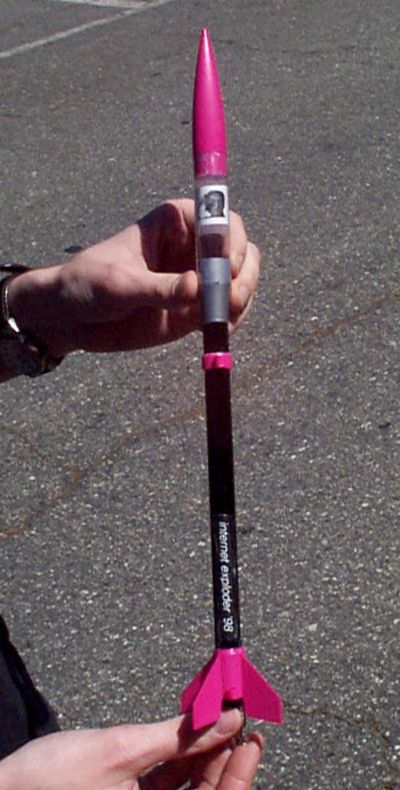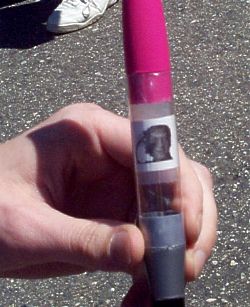 ---
Click here to see the outcome of the launches.